Temporary Internet & WiFi for
Hospitals During
COVID-19
Internet connectivity and WiFi for t
emporary
outdoor field hospitals, m
odular hospital facilities, drive-through testing centers, emergency response structures, temporary living spaces, temporary daycares,
and
emergency logistics in South Florida.
We're committed to helping our customers and community stay connected during coronavirus pandemic.
As our country continues to navigate through the COVID-19 pandemic, we understand that your bandwidth needs may have increased. Whether your company's demands have increased due to strains of VPN connections, or there is a need for business-class service at your employees' residences as they work from home, Sling Broadband can help.
Sling Broadband is classified as an essential business and is currently open and fully operational in the midst of the COVID-19 outbreak.
We know that a connection to the Internet is vital in a time like this. Therefore, we will take extra steps to continue to provide exceptional service. We are committed to keeping our network healthy, as well as installing new internet connections during this time.
As the Coronavirus continues to impact our community, please know the safety of our customers, staff and their families remain a top priority. We will continue to monitor the guidance of the CDC and will take every precaution to continue operating safely and healthily.
We specialize in providing Event WiFi technology and solutions for events of any scale. Our specialists possess the skills, equipment and industry insight required to build secure and fully managed temporary WiFi networks.
Are you planning an event that will require high bandwidth connectivity?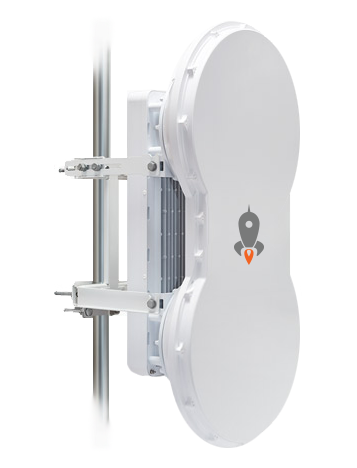 Is Sling Broadband right for you?
Providing Internet service is easy, but providing reliable Internet service in high-density environments such as a venue or sporting event is anything but easy. It requires a knowledgeable team of network engineers using the latest equipment to be done right. At Sling Broadband, we combine a series of best practices drawn from years of experience, a highly-skilled network engineering team, equipment, and a service level guarantee in contract to show you that we are serious about providing the best available network experience during your event. If attendee productivity is your top concern, and your event is too important to risk network failure, then you've found the right service vendor.
With Sling Broadband's, your event can employ the latest technology to have a highly-eective communication network with the high-speed broadband Internet, wireless capability for your staff and guests, and provide a redundant connection to keep your event running. Sling Broadband can create a customized data network for your concert, festival, or sporting event that offers unparalleled efficiency, security, scalability, flexibility, and redundancy.
This is all possible because of the availability of high-speed wireless internet access through Sling Broadband. The local cable company does not service this location, so Sling Broadband came to the rescue. We look forward to doing business with you for many years to come. It was a pleasure working with Joe & Jason on this project. Your personalized service and meeting our needs for immediate installation will go a long way in adding to the success of your company.
Sling Broadband's Wimax service provided Audi's Centennial Celebration and World Premiere of the NEW Audi A8 a spectacular internet connection. The speed, reliability and methodical installation allowed all Major Journalists, Audi VIP's, and Guests a "FAST" connection to cover the event in REAL TIME. We Thank Sling Broadband for their great service and above all their assistance in providing the connection that fit our needs! BRAVO–!
We work in a large open space where real estate brokers share work stations (imagine a cross between an Apple store and a Starbucks); therefore, each broker does not have their own office phone. With Sling Broadband we are able to have an extension for each broker without having separate phones. We also like the "do not disturb" feature that allows callers to be transferred from a dial by name directory to the broker's cell phone. This way our clients can reach brokers even when the office is closed.
Just wanted to thank you for your help, and responsiveness to both me and Jayson. ALSO, your technology is UNMATCHED, we are very happy with our service and the results, thus plan to FULLY leave our AT&T DSL down at our other PINKBERRY (in Pinecrest Florida), and in addition we are opening two new Pinkberry locations on Miami Beach and South Beach in 2012 we will 100% be using SLING internet and phone. Thanks again for making our lives easier.
Temporary Broadband for Venues, Concerts, Sporting Events
With one of the largest network footprints in the U.S., Sling Broadband gives you the cost advantages of wireless technology while delivering high-speed Internet access, voice and data services across your event or venue.