Apple Q3 earnings: $35B in revenue, 26M iPhones, 17M iPads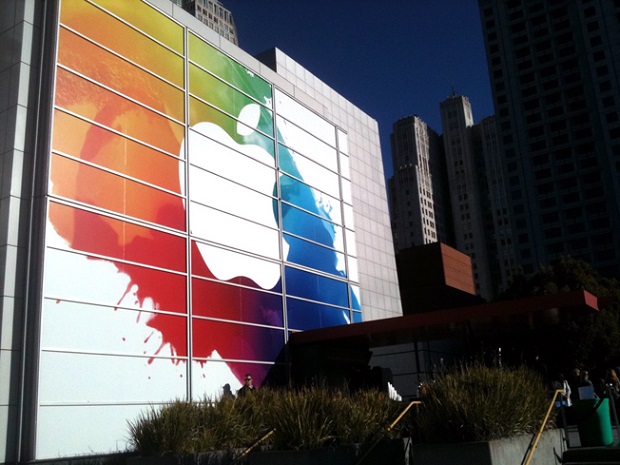 iPhones and iPads once again led the way in a record quarter for Apple, but the results were less than what Wall Street expected.
During its third fiscal quarter, which ran through June 30, Apple reported revenue of $35 billion and earnings of $8.8 billion, or $9.32 per share. That was up from the $28.57 billion in revenue and profits of $7.31 billion, or $7.79 per share, the company reported for the same quarter a year ago.
Wall Street was expecting Apple to pull in earnings of $10.35 a share on revenue of $37.2 billion.
"We're thrilled with record sales of 17 million iPads in the June quarter," Apple CEO Tim Cook, said in a statement. "We've also just updated the entire MacBook line, will release Mountain Lion tomorrow, and will be launching iOS 6 this Fall. We are also really looking forward to the amazing new products we've got in the pipeline."
Apple's own forecast for the quarter was $8.68 a share on revenue of about $34 billion. For its next quarter, Apple's chief financial officer, Peter Oppenheimer, said to expect revenues of $34 billion, and earnings per share of $7.76.
As discussed earlier this year, the company put into effect its quarterly cash dividend. Stockholders get $2.65 a share and will be paid August 16, 2012, Apple said.
In after-hours trading, Apple shares were going for $571.32, down $29.60, or 4.93 percent.
Sales by device
Leading the way for Apple, once again, was the iPhone. Apple sold 26 million iPhones during the quarter, which was down from the 29 million Wall Street expected, though up 28 percent from the same quarter last year. Verizon last week reported selling 2.7 million iPhones, while AT&T earlier today said it sold 3.7 million.
Apple has increasingly relied on sales from large emerging markets such as China, where the Apple name holds even more cachet than it does here.
Following the iPhone were sales of Apple's iPad. Apple broke its previous sales record of 15.43 million iPads, selling 17 million units. That's an increase of 84 percent over the 9.25 million sold during the same quarter last year. Of note, this was the first full quarter the company's third-generation model was on sale, since the product launched in mid-March.
Apple disappointed with sales of 4 million Macs. Wall Street was expecting the company to sell 4.1 million units during the quarter. In the earnings breakdown, Apple's desktop line was the crux of most of the hit, slipping 18 percent in revenue compared with the last quarter, and 19 percent compared with the same quarter last year. By comparison, Apple's Mac-portables business, which includes the MacBook Air and MacBook Pro lines, was up 4 percent in revenue compared with last quarter, and 3 percent from the same quarter last year. Apple refreshed its entire notebook lineup during the second week of June, which was just a few weeks from the end of the quarter.
Last, and least, was Apple's iPod business, which moved 6.8 million iPods during the quarter.
That's down 10 percent compared with the same quarter a year ago, but above the 6.38 million units Wall Street expected.