A Critical Moment For The Future Of The Internet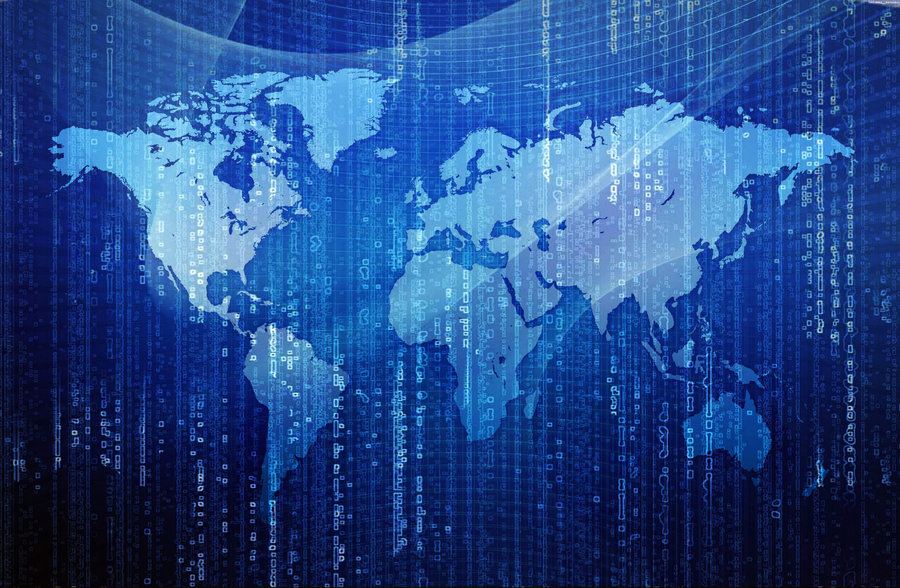 The Internet, the greatest invention of our generation—several generations in fact—is in many ways a reflection of the American Dream. It's vast and open, unlimited in its potential reach. It's inclusive and welcoming. Anyone can be part of it and make a difference. The fastest growing part of the global economy is Internet-based, and the Internet accounts for a significant and growing portion of global GDP. According to Boston Consulting Group, the Internet is contributing up to 8 percent of GDP in some economies, powering growth and creating jobs.
You'd be correct in arguing it's an American-made innovation. We can trace the roots of the Internet back some 50 years to a U.S. Defense Department research program. But as the Internet has expanded globally, it's become increasingly clear that one government cannot lay claim to it. The Internet is a worldwide resource. It belongs to everyone.
Appropriately, the U.S. Government has long understood the Internet's global potential. That's why it helped create the Internet Corporation for Assigned Names and Numbers (ICANN) in 1998—a neutral, independent, and private-sector led organization designed to coordinate the Internet's domain name system functions. Its operations are not made under the direction of one government, but through a bottom-up, multi-stakeholder policy development process involving business, civil society, engineers, academics, everyday users, and many governments (around 150 of them participate). Under that system, the Internet has flourished, connecting over 3 billion of us, through our billions of devices.
Over the past two decades, the U.S. Government has gradually lightened its touch in its stewardship over the key Internet domain name system functions operated by ICANN. These technical functions are known as the Internet Assigned Numbers Authority (IANA) functions. The U.S. Government is now prepared to give up stewardship over the IANA functions altogether.
But why? And why now?
The U.S. Government always envisioned that its role in the IANA functions would be temporary. In March of 2014, the U.S. Commerce Department's National Telecommunications and Information Administration (NTIA) announced its intent to transition out of its stewardship of the IANA functions. In its announcement, NTIA cited its belief that ICANN as an organization has matured and improved its accountability, transparency and its technical competence. NTIA also asserted that the Internet, managed and driven by the global community of diverse stakeholders, is in very good hands.
The current model of Internet governance is the only one that can keep pace with the global expansion of users, including where, how, how often, and in what language they're using it. Continual evolution is key: Internet governance must evolve to meet the changing needs of all users to ensure the network remains available, open, stable, and secure. A report by Microsoft projects that the number of Internet users will grow to 4.7 billion in 2025, 75 percent of that growth coming from emerging economies. We must work together to take into consideration this changing landscape.
Many believe that if the U.S. Government does not step aside, other governments, including some that are uncomfortable with an open and inclusive Internet, will step in to try to capture control of it through intergovernmental organizations. Alternatively, governments could become motivated to break away from the one, unified Internet to form their own national or regional networks, essentially fragmenting the Internet we know today. The result of this could be a patchwork of incompatible networks spread across different nation states, with long-term social, cultural, political, and economic casualties. Why take that chance?
The ICANN multi-stakeholder community brings together thousands of representatives from large and small businesses and civil society with technical experts, researchers, academics, and end users from all over the world. Our role at ICANN is to coordinate this community. We are neutral and independent facilitators.
Many stakeholders have been working tirelessly over the past year to meet NTIA's guidelines for the transition of their stewardship role to the global multi-stakeholder community. Since March 2014, the community has spent more than 400 hours together on calls and in meetings, working to develop a proposal that meets the following guidelines:
-Supports and enhances the existing multi-stakeholder model.
-Maintains the security, stability, and resiliency of the Internet Domain Name System.
-Meets the needs and expectations of the global customers and partners of the IANA services.
-Maintains the openness of the Internet.
They also have to take into account that NTIA also specified that it would not accept a proposal that replaces NTIA's role with a government-led or intergovernmental organization solution.
Should the transition fail, the United States could lose credibility in its quest to maintain an open, multi-stakeholder-driven Internet. The risk of fragmentation will grow and U.S. and global economies risk losing the commercial and social benefits inherent in the single, global, free, and open Internet where innovation happens, and on which we've all come to rely.
I invite you to please join our process. If you have concerns, voice them. If you agree with the fundamental principles the proposal is based on, share that. Engage with the multi-stakeholder community and share your thoughts and opinions. It is critical to the success of our effort and the future of the Internet that we have as much participation in the process as possible.